Description
Restonic beds were first produced back in 1938 with a patented construction technique that eventually became the brand's trademark "Marvelous Middle" construction, which kept sleeping partners from gravitating to a dip in the center of the mattress.
Restonic beds have won a record EIGHT awards as a Consumer Digest Best Buy for mattresses. In 2005, Restonic was the first mattress brand to pass Underwriter's Laboratory's strict standards for flammability compliance.
Mattress experts suggest that Restonic mattresses are a great choice as far as getting the most for your money.
Consumers Digest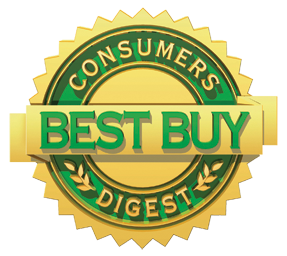 Our ComfortCare® mattresses first won the Consumers Digest Best Buy™ Award in 1987. We're especially proud of this award as it's based on 8 important criteria: performance, ease of use, features, quality of construction, warranty, efficiency, styling, and maintenance and service requirements. Very few other product lines have received the Consumers Digest Best Buy™ Award as many times as our entire ComfortCare® mattress collection. The Best Buy Seal and other licensed materials are registered certification marks and trademarks of Consumers Digest Communications, LLC, used under license. For information, visit ConsumersDigest.com.
Women's Choice Award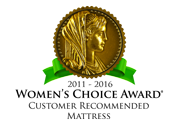 Since 2011, Restonic has consistently been awarded the Women's Choice Award® for Excellence in Brand Experience. Through a survey of previous Restonic customers, an astounding 96% of the women polled said they would absolutely recommend Restonic to their family and friends. Women's Choice Awards, the voice of female consumers, awards businesses and brands based on consumer experience. WomenCertified is trusted referral source for businesses and brands that women recommend. Those businesses and brands that meet a higher standard of customer experience among women are awarded the Women's Choice Award®. Awards are based on surveys of tens of thousands of women, as well as research conducted in partnership with the Wharton School of Business. This research led to the development of the Female Sales and Service Satisfaction.
Since 1938, we have been supporting dreams by producing the highest quality sleep products. For more than three quarters of a century, we have contributed to more good nights than any other mattress company – and we're thrilled to share our story with you.